Torga Optical manufactures its own lenses using the latest German precision lens technology
This freeform technology allows for unparalleled levels of precision and customisation in the creation of optical lenses.
All Torga lenses go through strict quality control to ensure your satisfaction with your spectacles. The German precision lens technology used provides you with the perfect lens to suit Your Visual Day - for driving, office, sports, and more. And - your lenses are made according to the personalised design by highly precise and automated equipment.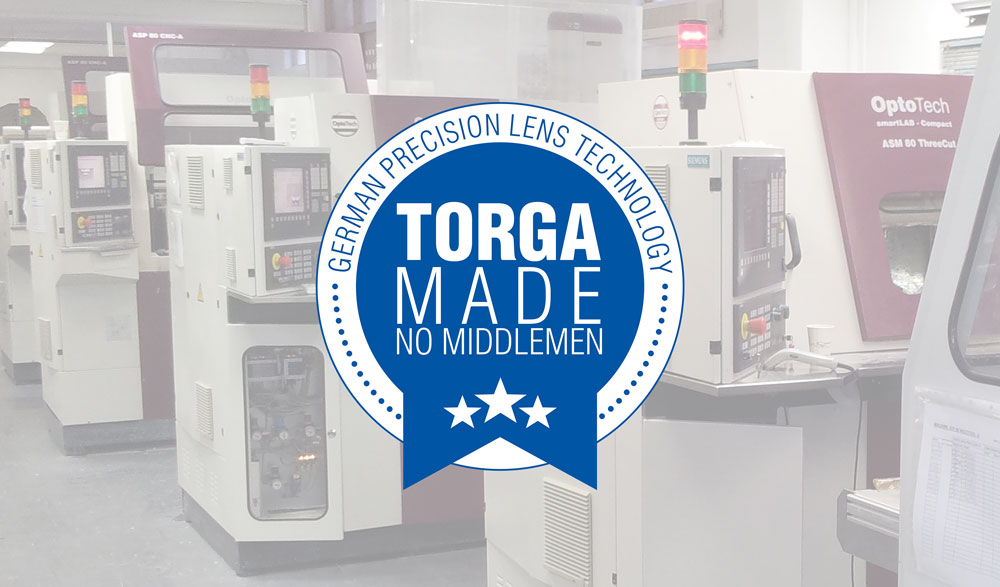 Learn more about Torga Optical's lenses
Learn more about the technology we use to make lenses that suit your lifestyle.
Find Your Lens Solution based on both your visual condition and your lifestyle.
Learn about Torga's Recommended Lens Enhancements that cancan protect your eyes and further improve your visual comfort.